Smart Diagnostic Indicators
Smart diagnostic indicators are now featuring the NESTi4.0 predictive maintenance software: the Shock Finder™ Index, and the HarmoniX™ index. Their aim is to guide the user through his analysis of vibration signals, pointing to the dynamic signals that actually needs to be reviewed.
In the context of condition monitoring of rotating assets, vibration analysts were used to check every single signal available to make sure they were not going to miss a fault. Due to the large amount of measurement points and data available, it was however easy to miss something. Coming in good complement to the Accurex™ automatic diagnostic, the Shock Finder™ Index and HarmoniX™ Index are directly explaining why the machine was diagnosed as a faulty machine.
Not only they guide the user and make his analysis job way more productive, but these smart diagnostic indicators also help the user catching every fault there is to see on the machine.
HarmoniX™ Index
The HarmoniX™ Index automatically detects the amount of harmonics families present in the frequency domain. Analyzing the merged spectrum on the full frequency bandwidth, it quantifies the level of harmonics found with an absolute value ranging from 0 to 3 (with 0 being no harmonic families found, and 3 being lots of harmonics present). It's aim is not to tell where these harmonic families are originating from but to point to the spectra that need to be reviewed by the analyst in charge.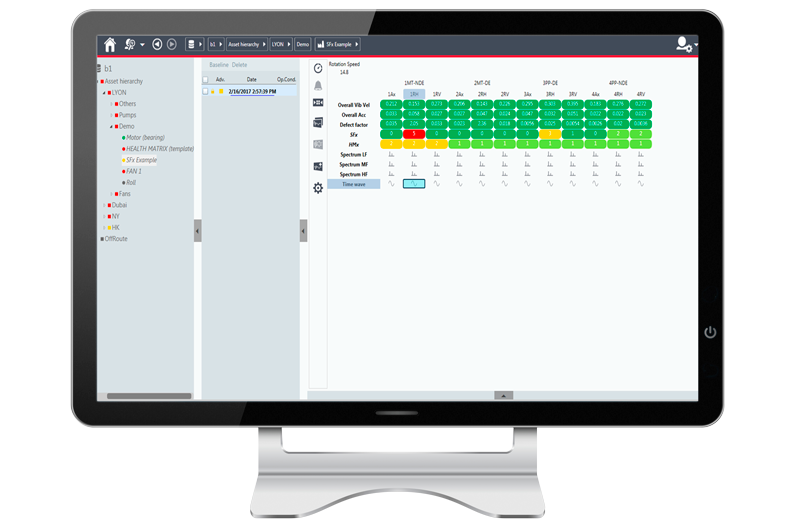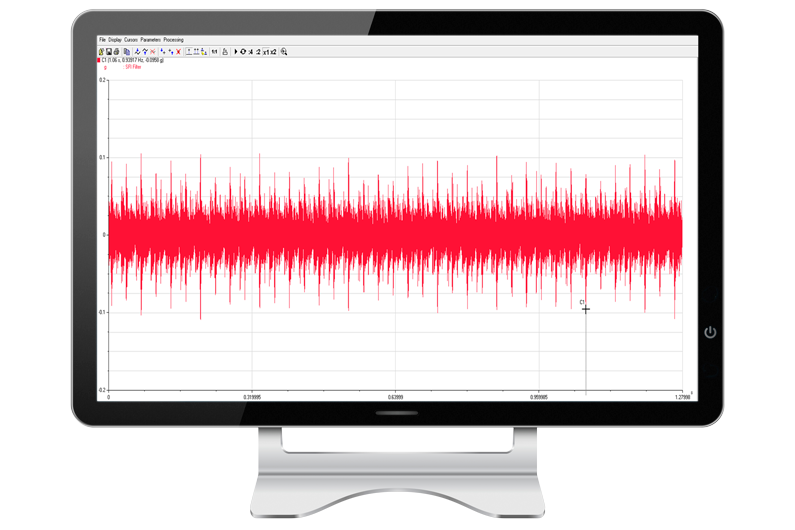 Shock Finder™ Index
The Shock Finder™ Index is based on the powerful and automatic Shock Finder™ filter. It quantifies automatically the presence of shocks in the signal in a form of an absolute value ranging from 0 to 5 (0 being no shock found, and 5 having lots of shocks). It directly points the user to the time waveform signals stored among his database that should be opened and reviewed. Moreover, when the shocks don't naturally appear in the standard time waveform, applying the Shock Finder™ filter in the graphic tool instantly reveals the shocks that were detected automatically.