Accurex™ Automatic Diagnostic
ONEPROD Accurex™ successfully manages about 80% of the machines and 80% of the defects operating in various industries:
type of machines: electric motors (synchronous, asynchronous, DC), pumps, fans, compressors (centrifuge, lobed), gearboxes, rollers, shafts
type of defects: unbalance, misalignment, bearing defect, lubrication, mounting, clearance, friction, gear defects, cavitation
The ONEPROD Accurex™ automatic diagnosis is already embedded in the ONEPROD FALCON device.
Download our free white paper and learn more on how to improve your reliability program thanks to an expert system with confidence level indication.
Risk assessment indicator
With the reduction of staff number and vibration skills available in the condition monitoring teams, the first reason why the Accurex™ system has been developed is to help expert users focusing their work on machines that really needs them.
To achieve that goal, a powerful risk assessment indicator has been implemented in the system with proven reliability and unrivalled performances. Whilst the analysts should first focus on the machines tagged in red, assets shown in green even don't have to be analyzed. Without additional resources, ONEPROD Accurex™ can make you save big: time, machines, money.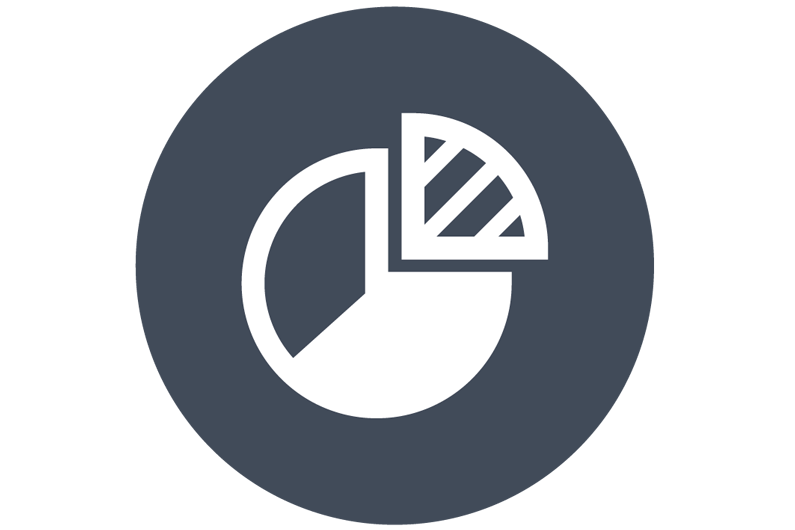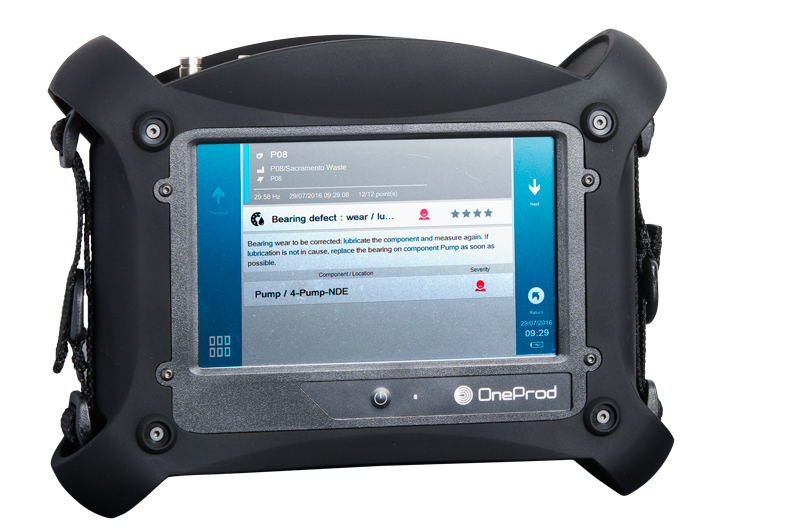 Confidence level indication (patent pending)
With Accurex™, ONEPROD offers a unique solution on the market, where the automatic result is associated to a confidence level. It is therefore possible for the user to know how confident the system is in the information displayed, and whether it can be directly converted into a maintenance action or just be used as assistance in the diagnostic.
Instantaneous result
In the context of portable vibration measurements, condition monitoring is done through few manual inspections per year done at scheduled intervals. It is therefore an absolute necessity that the user is able to know if there is a problem with a machine just based on a single measurement. As there is no time for machine learning on each asset, the faulty behavior have been modelized in the Accurex™ system relying on a probabilistic approach with Bayesian network, and on ONEPROD 30+ year experience and data acquired through service activity in various industries.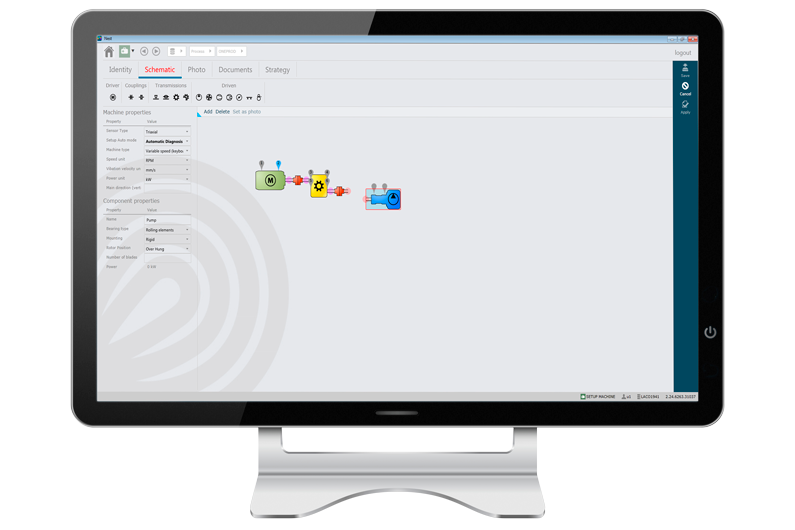 Automatic setup
What's the point in having an expert system if you need an expert to set it up?
ONEPROD Accurex™ put machinery diagnostics at the grasp of every maintenance user. Describing the machine through an intuitive interface is all you need to do to create automatically all measurements needed in few seconds. The diagnostic rules are determined without any setup, just based on the machine description.